Get Excited About Your Dental Practice Again
A Personalized Approach to Coaching Dentists and Their Teams
20-30%
Production Increase
95%
Achieve Their Financial Goals
10-22%
Increase in Time Off
Stressing about Employee Salaries?
[Download] Free Resource: Dental Wage Planner
Are your employees demanding significant raises? Does it seem like everyone on your team is on a different pay scale?
You can stop stressing about employee compensation and get clarity about how your payroll costs affect your bottom line with this free compensation analysis worksheet!
 
This worksheet, designed specifically for dental practices, enables you to view current payroll costs at a glance and forecast the impact of potential raises. It is the first step to designing a fair, transparent compensation system that helps you attract and retain employees. 
This spreadsheet enables you to:
✅ Assess the total costs of employee salaries, benefits and payroll taxes
✅ Identify any compensation inequities between employees
✅ Measure your employee expenses to production
✅ Calculate the costs of proposed raises against your production

Get this free worksheet now and start simplifying employee compensation today.
Sign up below and we'll send you the Dental Wage Planner straight to your inbox
Subscribe to the Bite-Sized Practice Management Newsletter: Tips, Scripts and Tools designed for dentists in a hurry.
Managing Your Practice Can Be Hard,
With Weiss Practice Enhancement You Have a Trusted Partner
Train & Develop Staff
Create Predictable Systems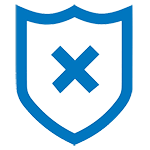 Manage or Phase Out of Insurance
Build Leadership Skills
Attract Ideal Patients
Increase Patient Acceptance
We Focus on What You Didn't Learn in Dental School
I'm Sharyn Weiss, the principal of Weiss Practice Enhancement. You already know how to be an exceptional clinician. I help you develop the skills and knowledge to be a confident business owner.
Why Weiss Practice Enhancement
I am devoted to providing a customized program that is laser-focused on achieving your goals. Because we are an intentionally small consulting firm, you receive one-to-one attention with coaching and training designed to meet your needs. You will feel like a partner, not a number.
"We learned how to follow through with patients and communicate our expectations while building our systems. Sharyn has gotten us out of our comfort zone and inspired us to dream bigger, and it works."
"Lots of dental consultants can help you fill your schedule and reduce your overhead. Few improve your life. Sharyn Weiss is a consultant for the thinking dentist."
"Sharyn was our dental consultant for the past 5 years. Training a dental team is very challenging. Sharyn met this challenge and succeeded. She took our dental team from good to great."
"Sharyn is fantastic at providing the tools, resources and training to facilitate my growth…. Her insight is invaluable and her calm yet confident demeanor inspires me to become a better leader."
Your Path to a Better Organized, High-Performing Practice
The Stress-Free Guide to Attract World-Class Dental Employees
Download this Free Resource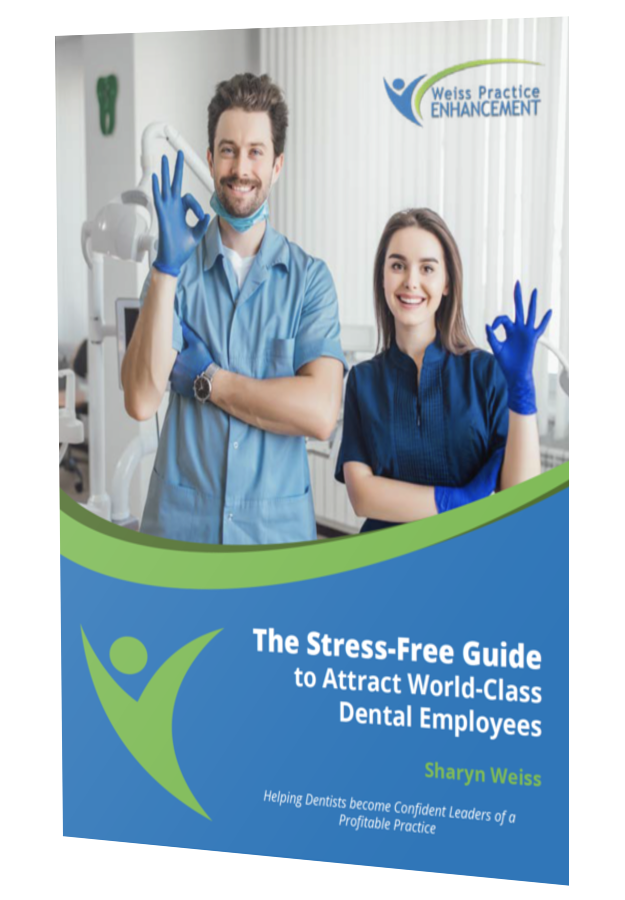 Sign up below and we'll send you the free guide straight to your inbox